123
Especially designed with the comfort and convenience of the post acute rehabilitation patient in mind, TCM-managed Transitional Care Centers offer a new road to recovery.
A healthy balance of the utmost in comfort and care
Bridging the gap between illness and recovery requires state-of-the-art technology, efficient and effective clinical expertise, caring support and an overall environment that promotes healthy wellbeing.
Specializing in optimal results and speedy recoveries
Transitional Care guests can count on the finest expertise, equipment, evidence-based practices, facilities and therapists who are certified in multiple modalities and offer the encouragement they need to help them through every step of their recovery.
The future of healthcare delivery
TCM-managed Transitional Care centers help enhance quality of care and the patient experience, improve outcomes and contain costs with:
Higher-acuity, post-acute care
Seven-day-a-week therapy
Seven-day-a-week physician coverage
Specialty programs that coincide with penalized diagnosis-related groups
Reduced re-admissions
Staff training and ratios far beyond the traditional nursing home requirements
Collaborative systems, data-sharing, benchmarking and outcomes tracking
Electronic health record systems that are compatible with acute care partners'
Private suites, especially designed with the comfort and convenience for the post acute rehabilitation patient
More hospitality-focused programs
Upgraded dining experiences.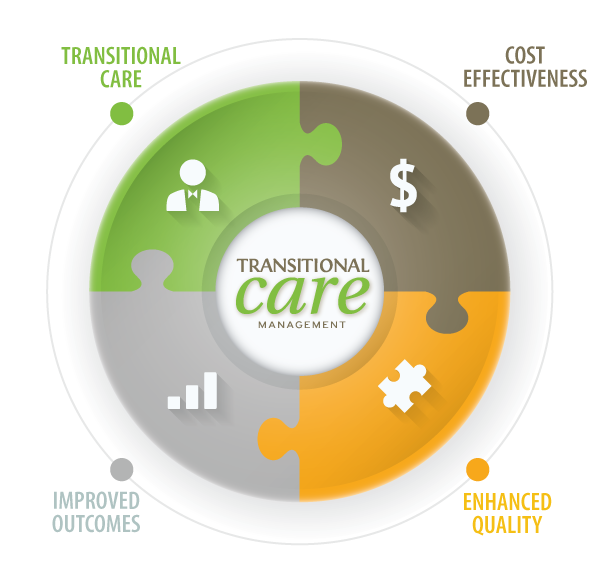 TCM-managed Transitional Care Centers are perfectly aligned with their acute care partners' goals, well-positioned for the future of ACOs, bundled payments and other healthcare delivery innovations and able to offer a better patient experience for all.
Transitional Care Management is well ahead of the curve in reinventing and transforming the post-acute continuum of care.


Post Acute Partners
Ten Things Hospitals Should Know About Their Post Acute Partners
Written by Charles Ross, MA, Chief Strategy Officer, and Sarah Glumm, BSN, RN, MPA, Chief Clinical Officer, Transitional Care Management  |  September 26, 2014