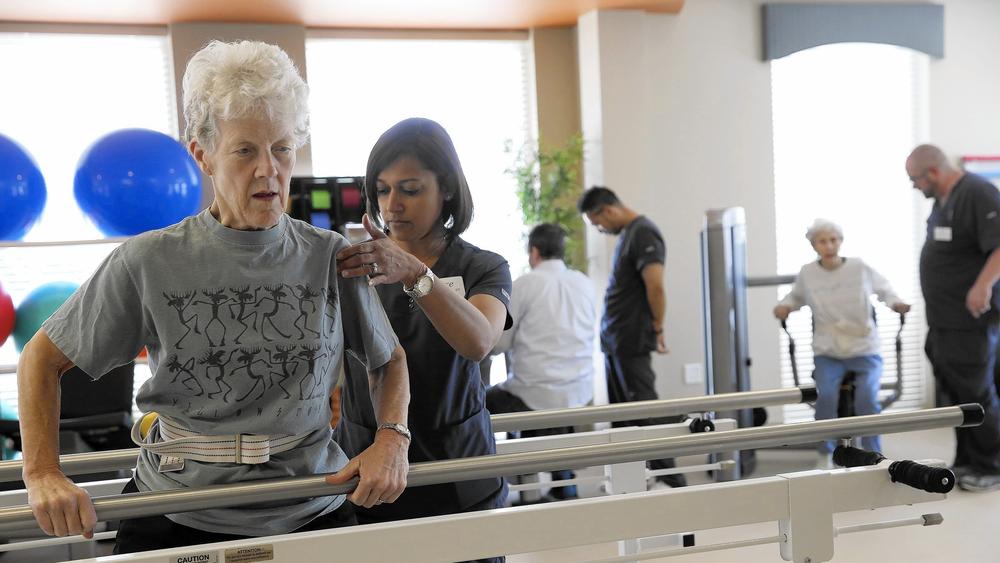 Aging baby boomers are transforming the conventional nursing home.
The stigma attached to nursing homes most often is that they're a place you go to die. The last thing baby boomers, who came of age in the '60s and '70s and practically invented youth culture, will ever admit is that they are getting old.
"We feel that baby boomers as consumers want this," said Denise Norman, president of Transitional Care Management, which opened the Arlington Heights facility in September. "You've got all the medical needs, the nursing, the therapy. People expect that, but then if you can add that component of comfort, a little bit of luxury, they'll feel better faster."
What sets Transitional Care apart is more than aesthetics. Like its name suggests, Transitional Care specializes in caring for people after they've been released from hospitals but aren't ready to go home. Unlike most nursing homes, it's not in the business of long-term care.
The company, based in west suburban Lisle, is growing. Earlier this month state health care regulators approved Transitional Care's proposals for new facilities in Lisle and Aurora.
Transitional Care is taking advantage of changing demographics. As Americans age, demand for short-term rehabilitation, also known as post-acute care, will increase. By 2040, the number of people 65 years or older will double to 82.3 million, or about one-fifth of the U.S. population.
Seismic shifts in health care economics also are forcing physicians and hospitals to work more closely with providers of post-acute care to make sure patients don't return to the hospital.
The forces reshaping the nursing home industry are giving consumers more choice. But the investment in facilities dedicated to short-term rehab has been slow to come to Illinois because of regulatory hurdles and opposition from within the nursing home industry.
Nursing homes typically take care of two very different kinds of patients: (Read More)